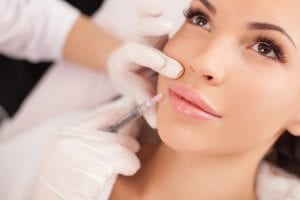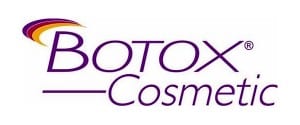 Botox® Cosmetic is a simple, non surgical, physician-administered treatment that can temporarily smooth moderate to severe frown lines between the brows in people from 18 to 65 years of age. One 10-minute treatment—a few tiny injections—and within days there's a noticeable improvement in moderate to severe frown lines between the brows, which can last up to 4 months. Results may vary. Botox® Cosmetic is a purified protein produced by the Clostridium botulinum bacterium, which reduces the activity of the muscles that cause those frown lines between the brows to form over time.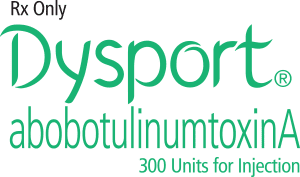 Prescription Dysport® is an injection used to temporarily improve the look of moderate to severe frown lines between the eyebrows (glabellar lines) in adults less than 65 years of age. With 1 injection into each of 5 points between and above the eyebrows, Dysport® stops the signal from the nerve to the muscles, ultimately resulting in a reduction of muscle activity and temporarily preventing contraction of the muscles that cause frown lines. The untreated facial muscles still contract normally, allowing you to freely show facial expressions, such as smiling, in untreated areas. You should not be treated with Dysport® more frequently than every 90 days. Dysport® is a purified formulation that has been shown to deliver temporary improvements in moderate to severe frown lines, even with repeat treatments.

Submental fullness can be an annoying facial feature that has you covering your chin in photos, trying to find your "good side," or not participating in pictures at all. The bothersome double chin makes you look heavier than you actually are, no matter how much exercising and healthy eating you accomplish. KYBELLA® is the only FDA-approved injectable treatment that non-surgically destroys fat cells under your chin to give you the confident appearance you wish to attain. This process is administered by a healthcare specialist who is trained in KYBELLA®, and it only takes about 20 minutes to complete. Depending on your aesthetic goals and your desired profile, multiple treatments, separated by at least one month, may be needed to eliminate fat.
For more information on non-surgical anti aging treatments contact us  at (702) 660-4968 or fill out the form to the left of the page.