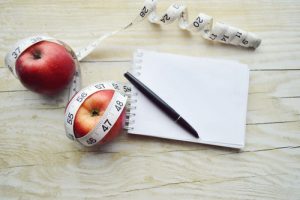 "One size fits all" has never been true about clothing, nor is it true when it comes to dieting. The diet that works for one person may never work for another. Too many people struggle to find a diet that works for their needs. Medical weight loss programs are designed to help you target the cause of your weight gain and create a customized meal plan to help you not only lose weight but to also maintain a healthy and stable body weight long term.
What Is Medical Weight Loss?
Medical weight loss refers to medically assisted weight loss programs based on customized meal plans. This should not be confused with bariatric surgery, which triggers weight loss by physically adapting the size of the stomach so that the body can only consume a small amount of food. Instead, medical weight loss is a program or method formulated to help you achieve weight loss through lifestyle changes based on your body's needs. The unique collection of nutrients and hormones that work together in your body determine how you maintain your weight. Where traditional diet plans may fail, a medical weight loss meal plan could be exactly what you need to achieve weight loss without surgery.
Medical Weight Loss With Vitality
Individuals who seek to achieve major weight loss and have been unable to do so with traditional dieting should contact our medically supervised weight loss clinic about customized medical weight loss plans. Vitality Medical & Wellness Center can guide you through learning to understand your body and its nutritional needs. At our clinic, we will take a careful account of your medical history, hormone levels, current body fat percentage, metabolic rate, blood pressure, and water weight to help identify what has been preventing you from losing weight. This information also provides baseline measurements and makes it possible to create a customized weight loss diet plan complete with meal and lifestyle recommendations to help you lose weight, push through weight loss plateaus, and see dramatic results.
Food education teaches about the food you are eating and how it affects your body's ability to lose weight. A medical weight loss diet menu based on your individual needs will educate you on proper serving sizes and food choices for your body. This knowledge can help you succeed in losing weight and help you maintain a healthy weight for years to come. By following your personalized diet plan, using our medical weight loss supplements and/or appetite suppressants, and relying on the emotional support of your guiding medical professional, you can break the cycle of food addiction in a safe, healthy, effective, and carefully monitored way. Our medical weight loss specialists can help you through your journey toward a healthier body weight and a more active lifestyle.
Lasting weight loss doesn't happen overnight, but with our customized medical weight loss programs, it DOES happen. You can reach your weight loss goals by following a long-term personal diet plan and healthy lifestyle choices as recommended by our medical professionals. If you need help losing weight and you're not sure where to start, request your personal consultation with Dr. Cristy Thomas, DNP, FNP-BC, APRN. Call (702) 660-4968 or fill out our online contact form to begin your weight loss journey now.