Natural Facial Rejuvenation With Dermaroller®
Over time, our skin begins to lose tightness and collagen production slows down, which causes the skin to become lax and wrinkled. Procedures have been created to reduce signs of aging but they can be time-consuming, require lengthy downtimes, and may leave permanent scars. Luckily, there are treatment options available to reduce the signs of aging that do not require surgery. Dermaroller® microneedling is a minimally invasive, medical-grade roller treatment designed to repair the skin and reduce the appearance of facial aging, wrinkles, scars, and stretch marks by improving the overall texture and tone of the skin.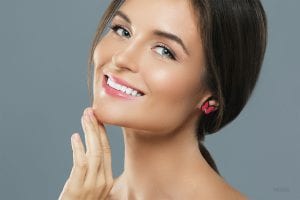 The Collagen Induction Therapy (CIT) Process
The Dermaroller® is a device that stimulates natural collagen and elastin growth in the skin by creating tiny punctures on the surface layer of the dermis using tiny needles. This process is known as collagen induction therapy or CIT. As the roller is passed over the skin, the punctures stimulate the body's natural healing process, which induces the production of new collagen, also known as neocollagenesis. Collagen is a naturally occurring protein in the skin that provides strength and elasticity. A topical anesthetic can be used to minimize discomfort during treatment, and the process can take between 10 minutes and one hour, depending on the targeted treatment area and the length of microneedles used. Vitality Medical Wellness Center is devoted to providing a comfortable, relaxing environment for our patients, so discuss your goals and preferences during your consultation to ensure any of your concerns are communicated. This treatment can address:
Acne
Large pores
Scars
Skin laxity
Stretch marks
Uneven texture or tone

Benefits
After Dermaroller® treatments, patients experience smoother, tighter skin and concerns such as wrinkles and acne scars are less visible. This rejuvenation method is non-traumatic, so the integrity of the epidermis and dermis are left intact. While some patients see results in as few as four to eight weeks, additional sessions may be necessary to achieve optimal results and radiant skin. Pores can be reduced, and the skin is able to absorb more water, which helps skin care products penetrate the skin better.
To schedule a consultation with Dr. Cristy Thomas, DNP, FNP-BC, APRN, call our office at (702) 731-1200or feel free to fill out our online contact form.
For more information on the Dermaroller® please contact us at (702) 731-1200.