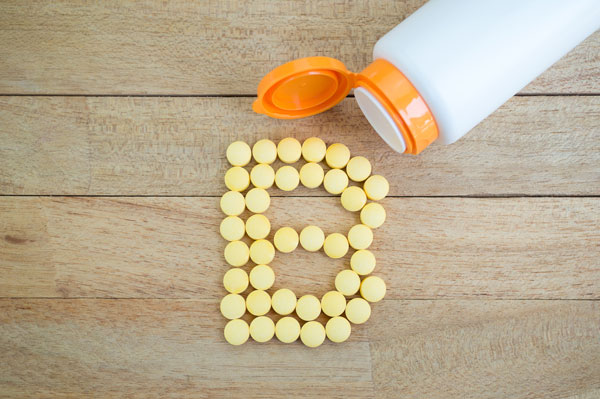 Vitamin B deficiency may result in lethargy as well as other uncomfortable side effects that can have a negative impact on productivity and a person's quality of life. A more severe lack of vitamin B can hinder the production of red blood cells, impairing neurological and cardiovascular function. Many people obtain the necessary supply of vitamin B by adopting a diet that is rich in fish, dairy, and lean meats. However, not consuming enough vitamin B is still quite common, particularly among vegans, vegetarians, smokers, and the elderly. Vitamin B shots are ideal for those who suffer from these physical and mental insufficiencies that arise from a lack of vitamin B.
Candidates
Vitamin B shots are suitable for individuals who require a high dose of vitamin B or have trouble absorbing supplements via oral ingestion. Men and women can benefit from vitamin B shots if they experience any of the following ailments:
Chronic fatigue
Anemia
Gastrointestinal (GI) concerns
Mood disorders
Memory problems
Migraine headaches
MTHFR 677 & MTHFR 1298
The methylation cycle is an important part of our DNA repair and general bodily functions. Methylenetetrahydrofolate reductase (MTHFR) 677 and 1298 are two important genes that have been associated with several conditions that can be treated with the active form of folate, methylfolate. When supplementing with folate, it is important to also supplement with vitamin B12 (methylcobalamin), folate supplementation may mask a B12 deficiency. This process bypasses the at-risk gene, which disrupts the conversion of other forms of folic acid to methylfolate. Treatment is lifelong. Patients can be tested for MTHFR with a simple blood sample, and nearly 50 percent of those who are tested are positive for the mutation.
Vitamin B Shots Procedure
The first step in the vitamin B shots process is determining the severity of a patient's condition. A simple blood test will reveal an accurate measurement of vitamin B content as long as you have not taken supplements such as folic acid, which can alter the outcome of the analysis. Vitamin B shots are typically only available by prescription and may be administered in daily, weekly, or monthly increments, depending on what the patient needs.
Benefits of Vitamin B Shots
Relief from the physical and mental shortcomings associated with vitamin B deficiency only makes up a portion of what treatment can do. The most significant medical benefits of vitamin B shots include, but are not limited to:
Production of red blood cells
Generation of myelin sheath or nerve coating
Promotes cardiovascular and neurological health
Results
Patients who are deficient in vitamin B will begin to notice the effects of vitamin B shots within a few days of the initial injection. Maintaining treatments at regular intervals and modifying your diet to include foods that contain plenty of vitamin B can help preserve the results long term.
For more information about vitamin B shots, or if you suspect you suffer from vitamin B deficiency, please schedule your consultation with Dr. Cristy Thomas DNP, FNP-BC, APRN by calling (702) 731-1200